New to the season, English Peas are currently abundant. When I get a batch from the market, I look forward to shelling, when I get to pop a few in my mouth as reward for my efforts.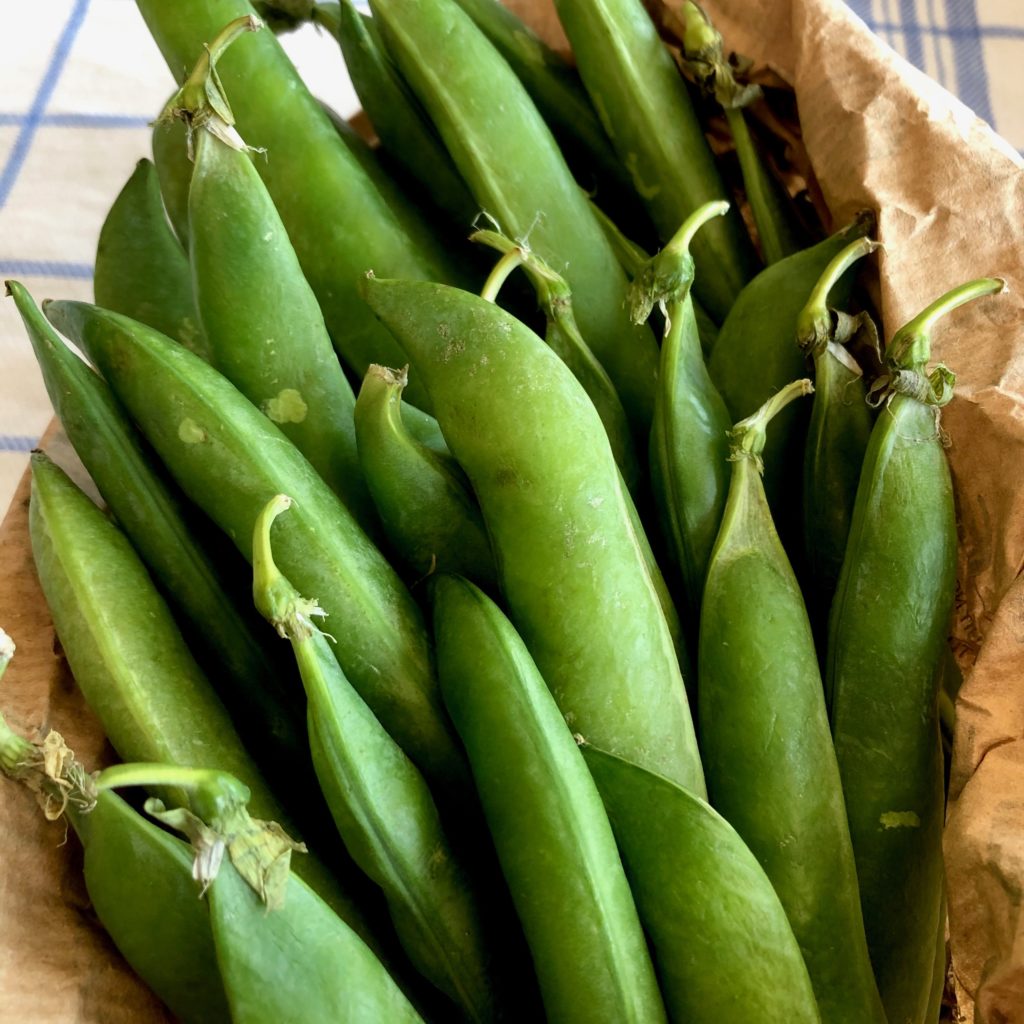 English Peas must be shelled. They look similar to Sugar Snap Peas, which you can eat after steaming, but the English variety has a tougher skin that invites you to eat the pea and not the pod.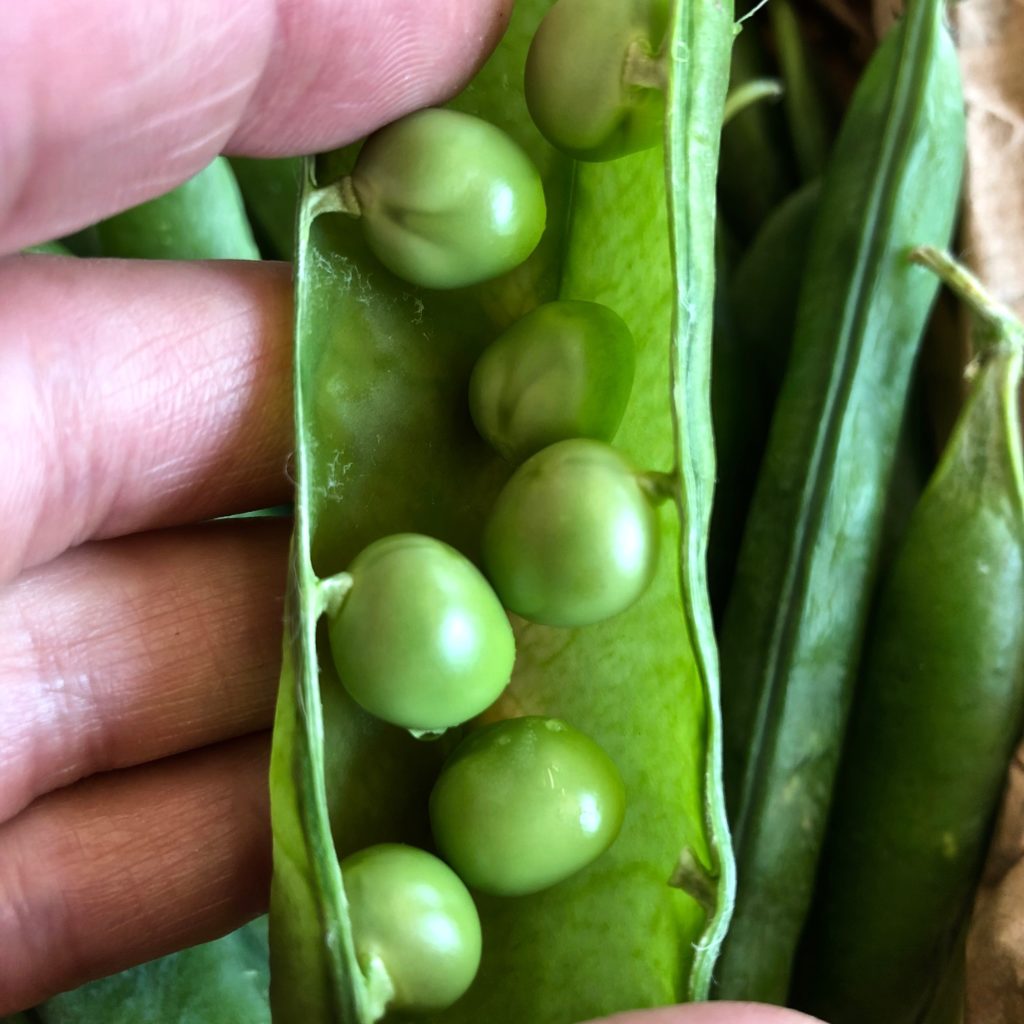 For this recipe, I used about 200 grams of peas (before shelling,) and steamed them for 5 -6 minutes. Because they are sweet enough to eat raw, you really don't have to cook them for long; just enough to make them tender so you can give them a slight mash. As the peas were steaming, I chopped a few (6) fresh mint leaves, and added these to a mixing bowl with the very thinly sliced white part of one scallion.
When the peas were ready, I tipped them from the steamer into the bowl, and gave everything a drizzle of extra virgin olive oil (1 Tbsp), and a crack of salt and pepper. Next came the mash-up with my potato masher. When I reached my desired degree of chunky texture, I put a plate over top of the bowl and let this sit while I poached the egg.
Everything got assembled on two pieces of delicious sourdough toast. I added the poached egg for extra protein, and the sprouts were homegrown by me. I've been adding them to lots of dishes!
This is a really easy recipe that honours the gorgeous greens of the spring and early summer. Check out your local farmer's market for the freshest peas, and try this for lunch. I hope you like it!