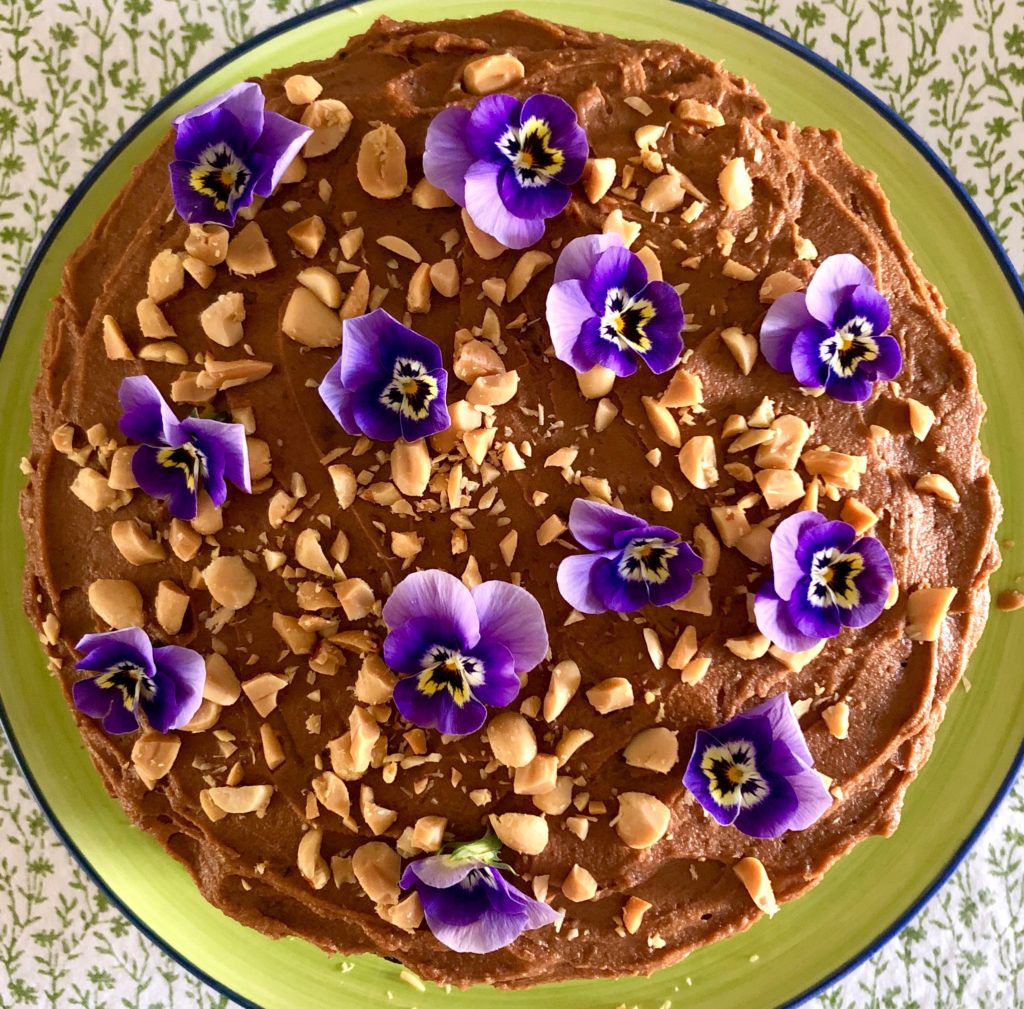 With this year's birthday just a few days away, I am beginning to think of the cake I'll bake. Last year, I was inspired by Edd Kimber, The Boy Who Bakes, and I created his recipe for this outrageously decadent chocolate cake. Edd's recipe is originally for a sheet cake. I decided to make it into a layer cake because, well, more layers means more frosting, right? 🙂
Two 9-inch (23cm) round tins did the trick @180C for about 25 minutes. And I made another change: I used gluten-free flour. To make this happen, I used 200 grams of buckwheat flour and 50 grams of arrowroot powder, and it worked perfectly.
Friends, this cake is the bee's knees! What makes it even more so, is the silky smooth and oh-so-salted-caramelly frosting. Topped with roughly chopped salted peanuts just before serving, puts the cake in another zone. In Edd's words, "the peanuts obviously give more texture and a little saltiness that balances the sweetness elsewhere in the recipe, plus it also happily gives the finished cake a snickers vibe which is no bad thing." Not bad at all! I added the miniature pansies to fancy it up for the occasion.
If you're looking for a new chocolate cake recipe to try, I highly recommend this one. Click on over to The Boy Who Bakes' website where you'll find all of the details for Chocolate Cake with Whipped Salted Caramel Ganache Frosting.
I am very tempted to make it again for this year's festivities, but there's always a new recipe whispering to me from sidelines. Stay tuned, I'll let you know what I get up to! Most likely, I'll head over to Edd Kimber's new book: One Tin Bakes, where I'm sure there will be something to perfectly fit the birthday bill.