Easy prep. Time-saving. Grab-and-go. Make the night before. Yes, Please!
As a devoted fan of Overnight Oats because of their simplicity and ultimate goodness, when I learned from my sister about this recipe, I couldn't wait to try it. Friends, you won't believe how easy this is.
Originally from Dr.Mark Hyman's book: What the Heck Should I Eat, the recipe I have for you has no added sugar. The original recipe suggests a couple of tablespoons of honey, but for my taste, I don't think it's necessary; there's enough sweetness from the berries. It's a very no muss, no fuss recipe. You tip all of the ingredients into a food processor, whiz it about, and you're good to go.
The pudding can be eaten as soon as you make it, which is great, but you can also make it the night before so it's ready to go in the morning. When serving it up, add nuts, seeds, oats, extra fresh fruit… whatever you have on hand that tickles your fancy that day 🙂
Here's a pic of the ingredients: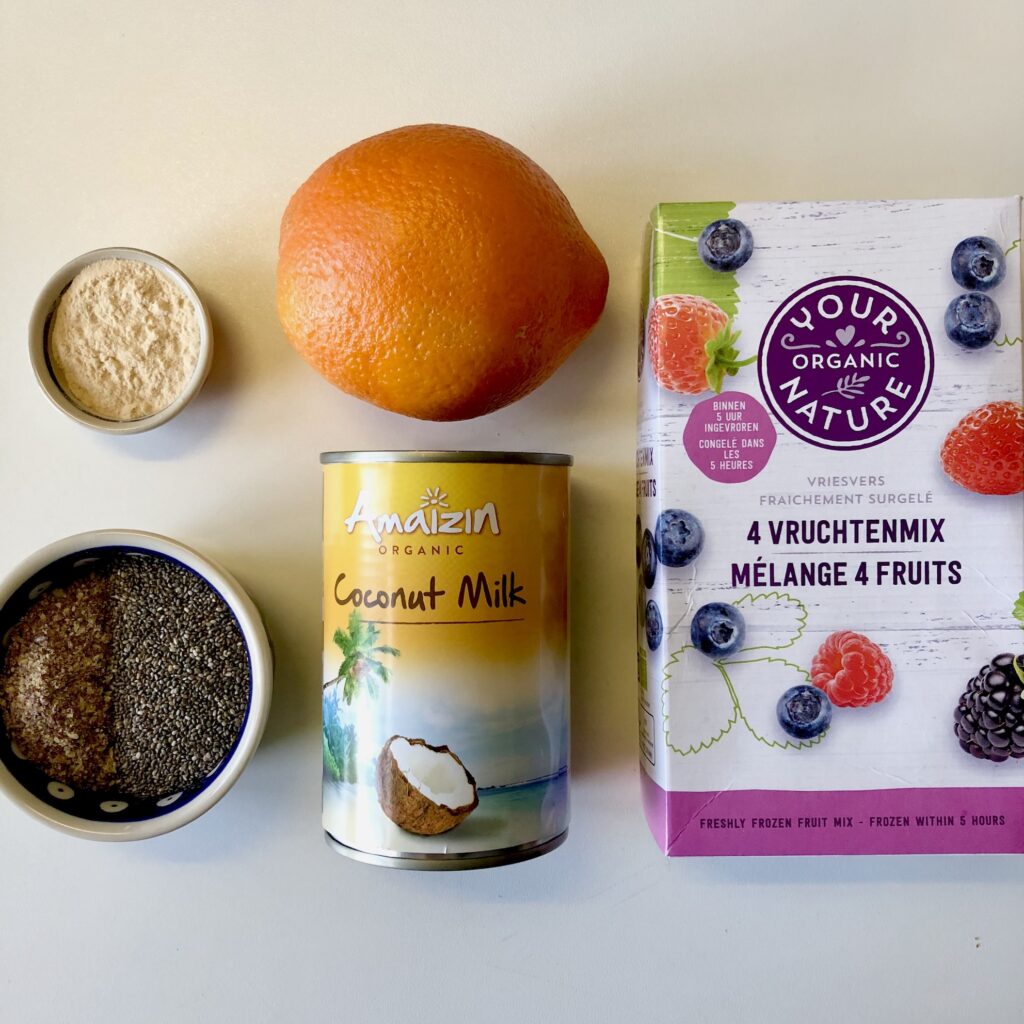 For this recipe you will need:
1 x 400 gram can coconut milk
250 grams fresh or frozen berries (fruit of choice will do, too)
3 Tbsp chia seeds
3 Tbs ground flax seeds
1 Tbsp collagen powder (I also added a Tbsp of maca powder)
Grated rind of one orange
Place all of the ingredients into a food processor and whiz around until everything is incorporated. It's ready to serve, and you can also put it in the fridge overnight and enjoy in the morning. When serving it up, feel free to add sesame seeds, chopped nuts, oats….
This time-saving, easy prep breakfast is a gem! I can't stop eating it.