On the 5th of May, The Morning Breakfast returned to the Stedelijk for a repeat performance. This weekend, known in the Netherlands as Bevrijdingsdag, or Freedom Day, is to commemorate liberation at the end of the Second World War. With a couple of changes in presentation, and continuing to honour rhubarb, and asparagus seasons, today's menu mirrored the last. Once again, we filled "The Bathtub" (as the Stedelijk is known) with 70 guests who were delighted with our delicious offerings.
This Morning began with a repeat performance by Adriana Ivanova, and viewing of the film Nectar by Danique Jaspers. Just before dessert, guests were given a tour of Maria Lassnig's exhibition, by guides from Young Stedelijk. The interactive tour encouraged communication between participants through conversations about Lassnig's work. Folks returned refreshed and ready for one more cup of coffee alongside their deconstructed apple tart. A fabulous time, once again, was had by all!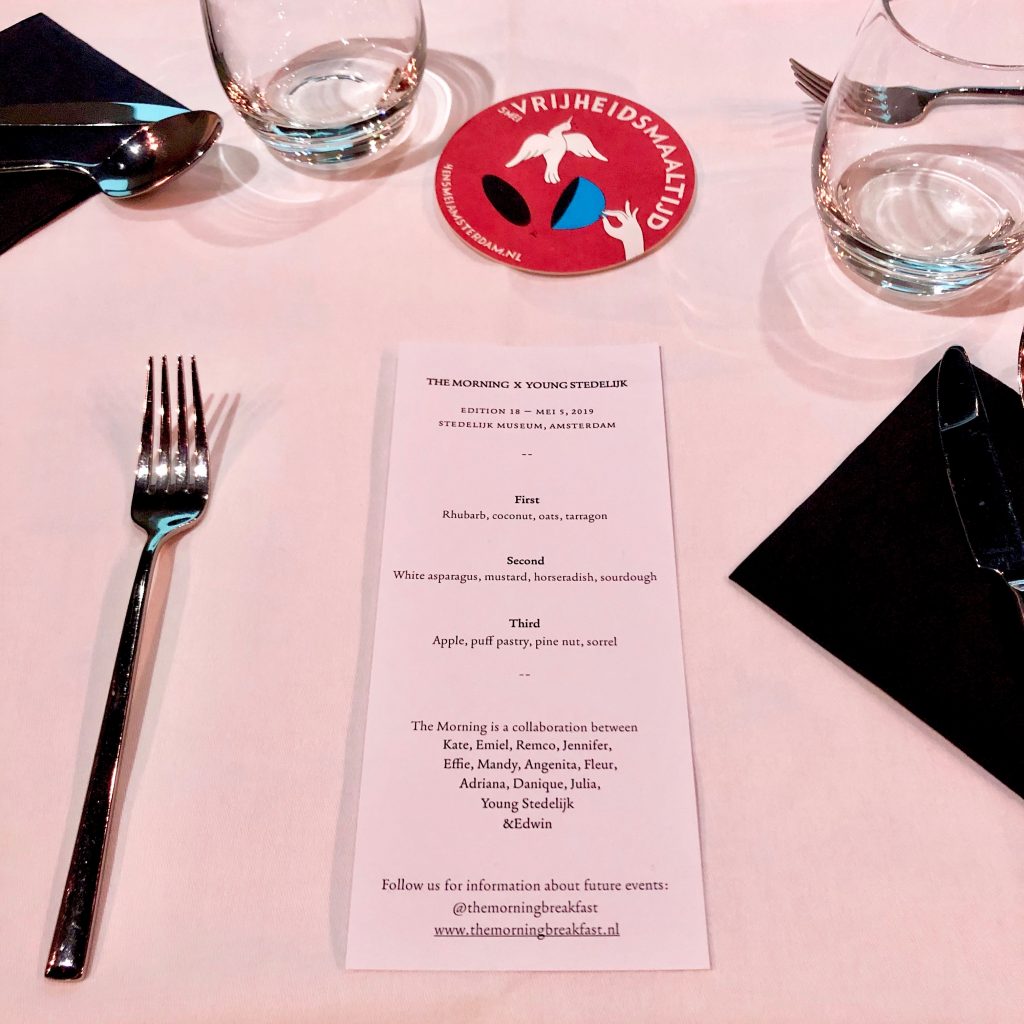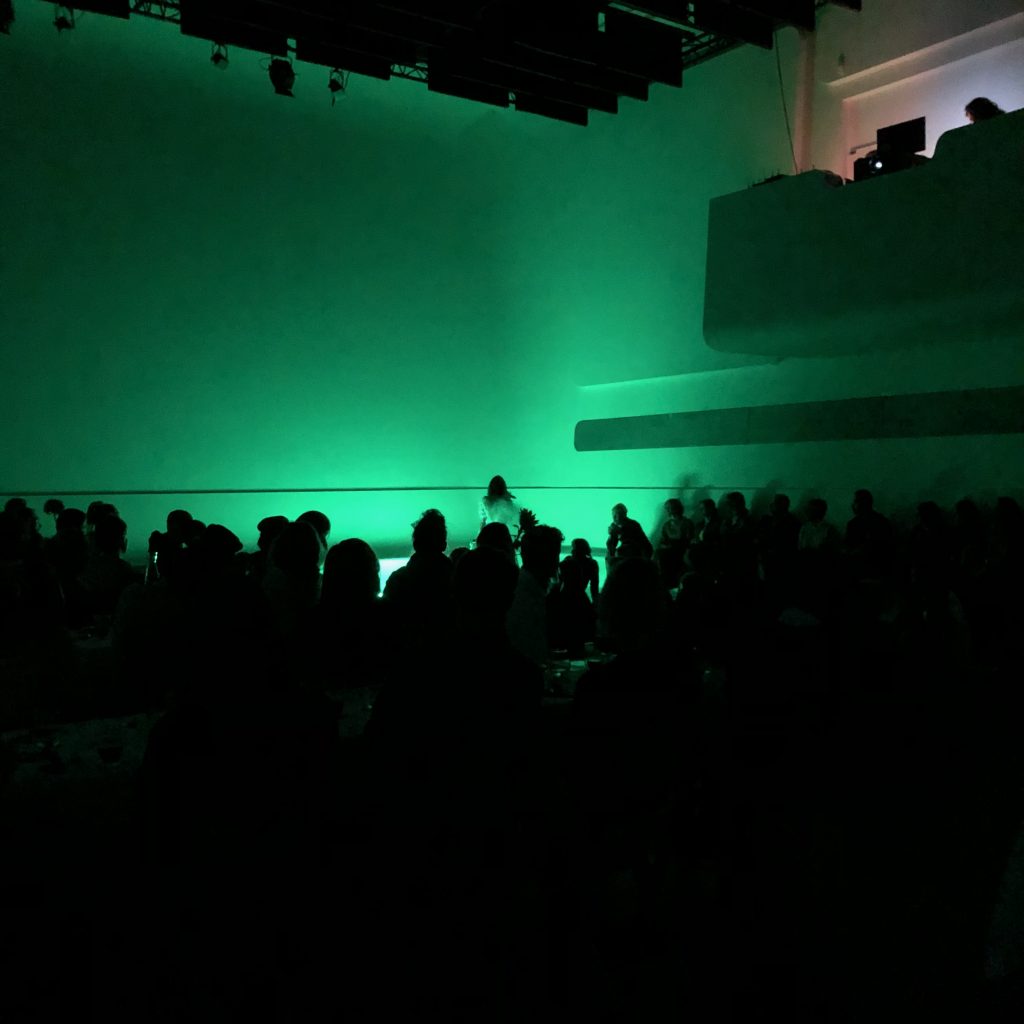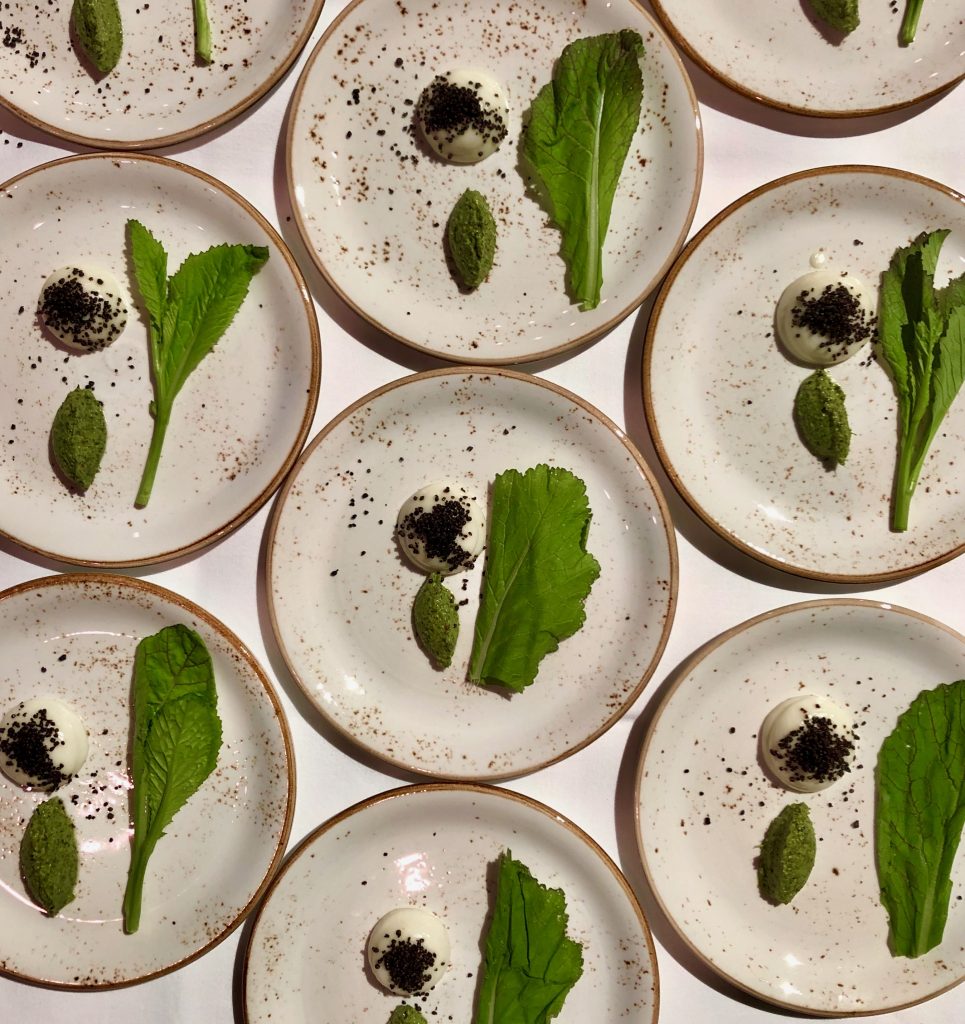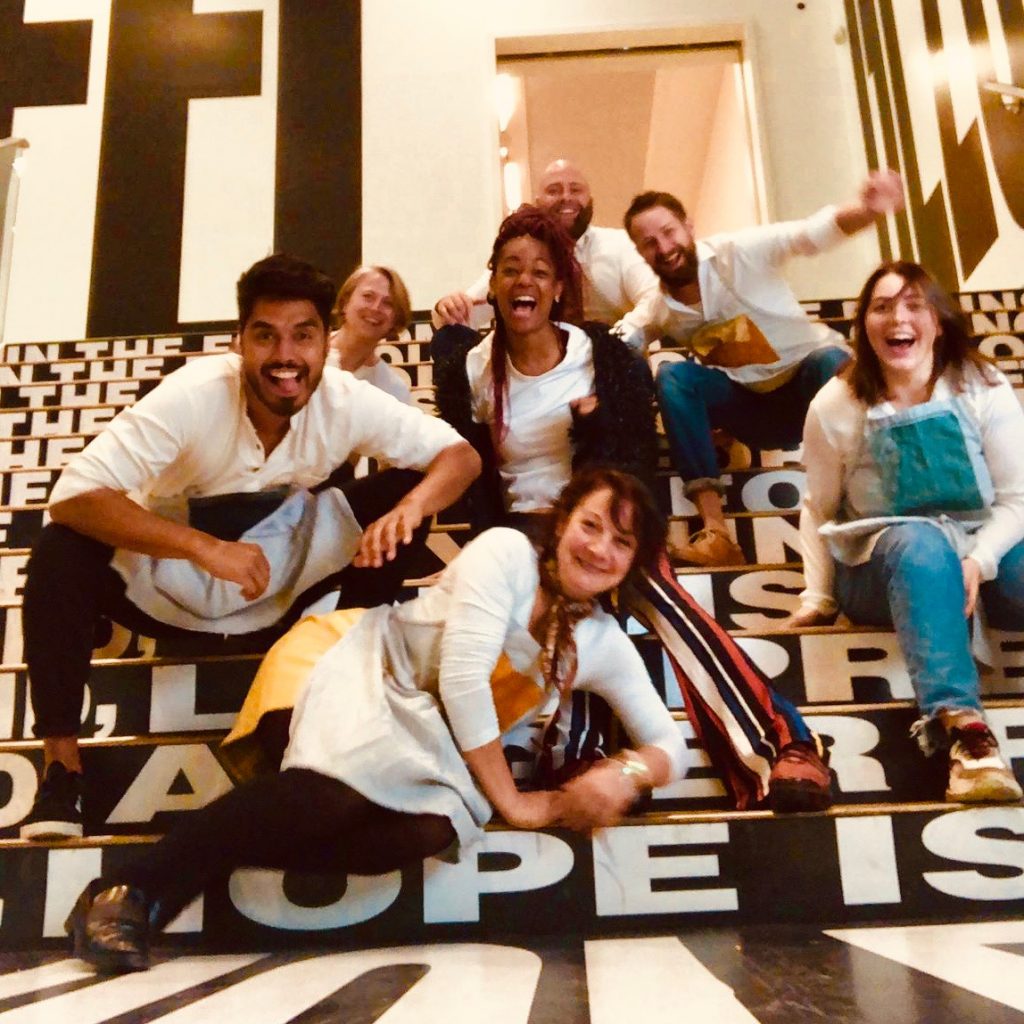 Having worked in notable, Michelin starred restaurants, Amsterdam-based chef, Edwin Sander, is now the founder of Food Creativ and, The Morning Breakfast. Connecting people through food, The Morning Breakfast does just this. These events are built with the aim to bring people together on a variety of platforms: to share food, celebrate the arts, honour the earth, and foster mindfulness. Food Creativ "creates impactful, beautiful, and culinary events tailored to your individual needs."
One of the integral parts of every Morning Breakfast is the idea of sharing the meal with others at the table. Individual dishes are served, and guests are then invited to participate in a family-style meal where main dishes are passed around to enjoy. It is my pleasure to be part of this enthusiastic Tribe: chefs, artists, entrepreneurs, and creatives who gather to make The Morning Breakfast a delicious and memorable experience. Check out the calendar of events, and if you're in Amsterdam when we're next serving up a unique experience, please join us!