The five main ingredients that make up this brilliant dessert, I typically have on hand. Last minute company's coming? Flourless Chocolate Cake. Birthday celebration? Flourless Chocolate Cake. Book Club dinner? Flourless Chocolate Cake…. You get the picture.
This recipe can come together, start to finish, in under an hour. Over the years, I have tweaked the ingredients and experimented with a variety of flavour accents: orange, peppermint, and cinnamon, have been my tried and true. The cake can be enjoyed on its own, but the depth of chocolate flavour asks for some balance in the form of ice-cream or whipped cream. I have to admit, I am not a huge fan of chocolate and fruit, but if you like a little raspberry coulis on the side, it would be delicious.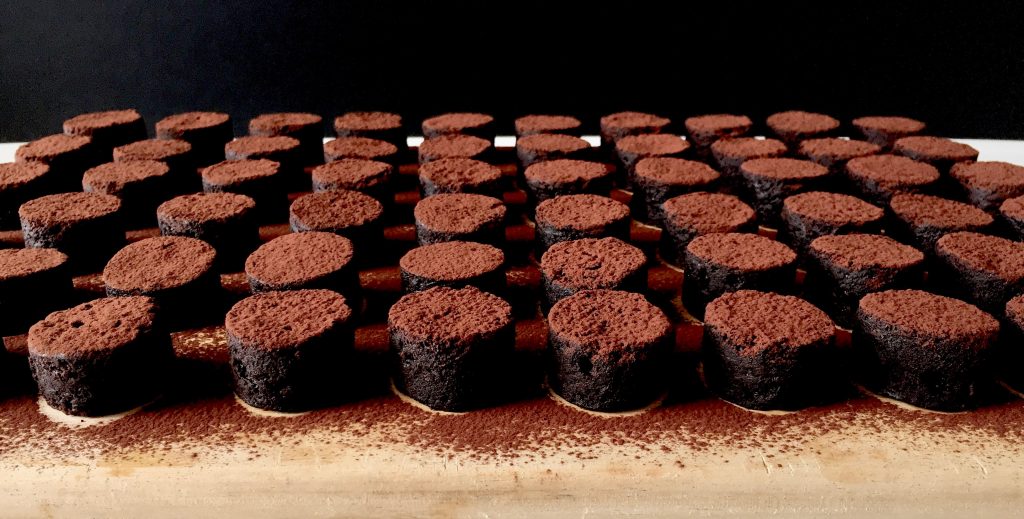 If you want to stretch this 20cm cake to feed a few more people, I suggest cutting the final form into smaller bites, dusting with cacao powder or icing sugar, and presenting them as you would your favourite truffle. Literally, any way you slice this, it's a winner!
Ingredients:
125 grams unsalted butter
125 grams, 72% dark chocolate
150 grams (3/4 cup) white sugar
3 large eggs
1 tsp vanilla**
50 grams (1/2 cup) cacao powder
pinch of sea salt
Directions:
Pre-heat oven to 180C. On a very low heat, slowly melt the butter in a small saucepan. When it has liquified, add in the chocolate, and stir until the chocolate has melted and blended into the butter. Pour this mixture into a large mixing bowl and set aside.

While the oven is heating up, and the chocolate mixture is cooling down, prepare your 20 cm (8 inch) round baking pan by greasing the bottom with a smidge of butter. Then, fit a round of waxed or baking paper onto that, and lightly butter it.

By now, the chocolate should be cool enough to add the sugar. Whisk in the sugar, and then the eggs and **vanilla, (or the grated rind of an orange, or a few drops of peppermint or cinnamon essential oil) and mix well. Finally, sift in the cocoa powder and stir until combined. Pour this into the prepared pan and set in the oven for 20-25 minutes, until the top appears to have formed a thin crust.

Remove the cake from the oven and allow to sit on a drying rack for 5 minutes. Then, turn this out onto a serving plate and allow it to cool completely. When cool, you can dust with powdered sugar or cacao powder, and serve. A side of whipped cream would be a delicious complement!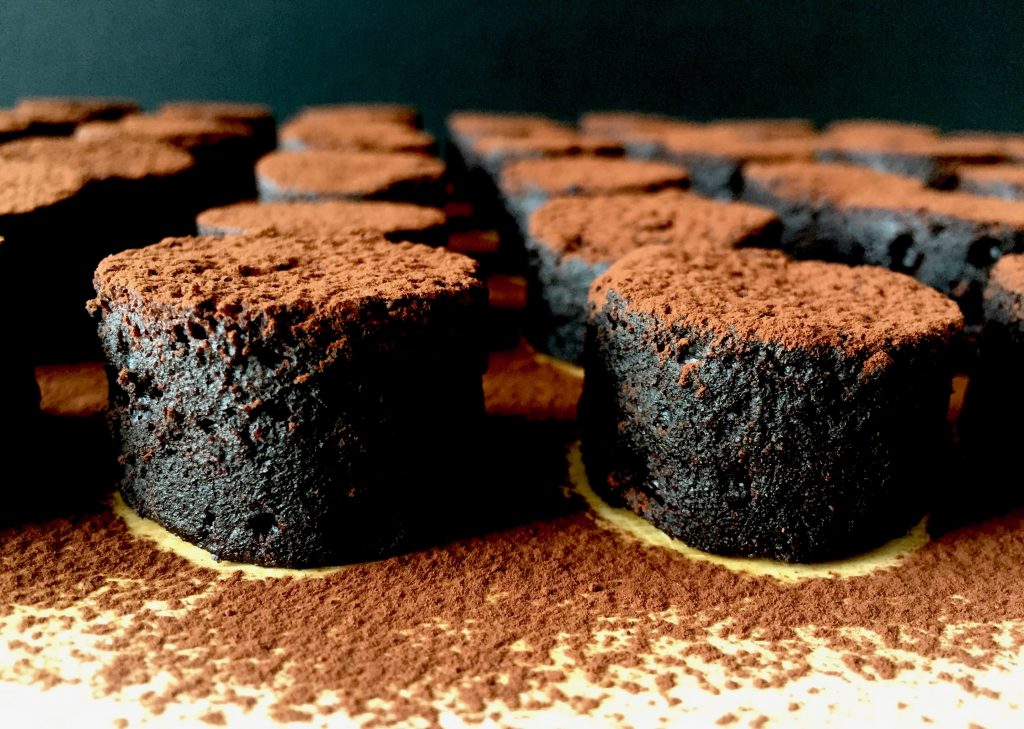 What are you waiting for? Go check your pantry and see if this dreamy dessert will don your dinner table, tonight!