So, pumpkin season it is! While I am not one to dive into the flavoured lattes available at the local cafés, I definitely AM one to make the most of the stunning array of squash-related veg. Here, I have a sample of pumpkin and squash – equally good in my books. The light coloured butternut squash in the middle, does well in any pumpkin dish and, in my opinion, is easier to access in terms of its flesh.
There are loads of recipes calling for tinned pumpkin. Friends, you can make your own and it's really really easy. The hardest bit is cracking open the pumpkin and scooping out the seeds. After that, open side down in a tray with a bit of water and roast until the flesh is soft enough to scoop. I put the flesh into a big bowl and mash it with a potato masher. After that, I portion it into one cup or two cup measures and use this purée in my favourite pies, bars, cookies, loaves, and hummus. In this batch, I decided to make quenelles, and these I use in my morning smoothie. Good and good for you, full of fibre, rich in Vitamins A&E; minerals iron and magnesium, and a massive hit of anti-oxidant rich beta-carotene from this orange coloured veg. I invite you to pick up a few pumpkins and squash and prep them for your autumn baking.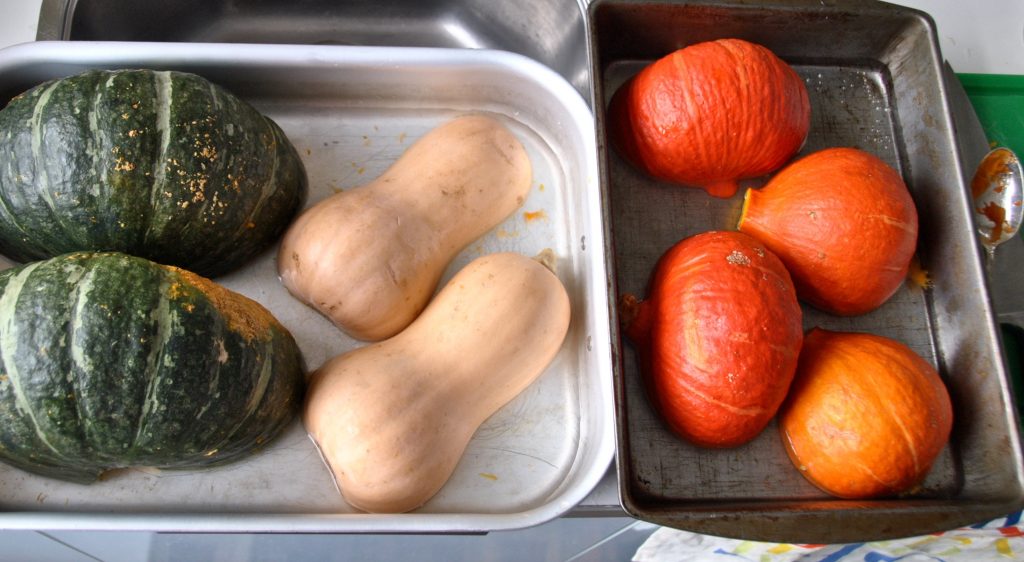 Pumpkins and squash, prepped for baking. I cut them in half, scooped out the seeds, and turned them onto about 2cm of water in these roasting pans. I baked them uncovered at 190C / 375F for about 75 minutes, then let them cool to room temp before scooping away from the skins and mashing in a bowl.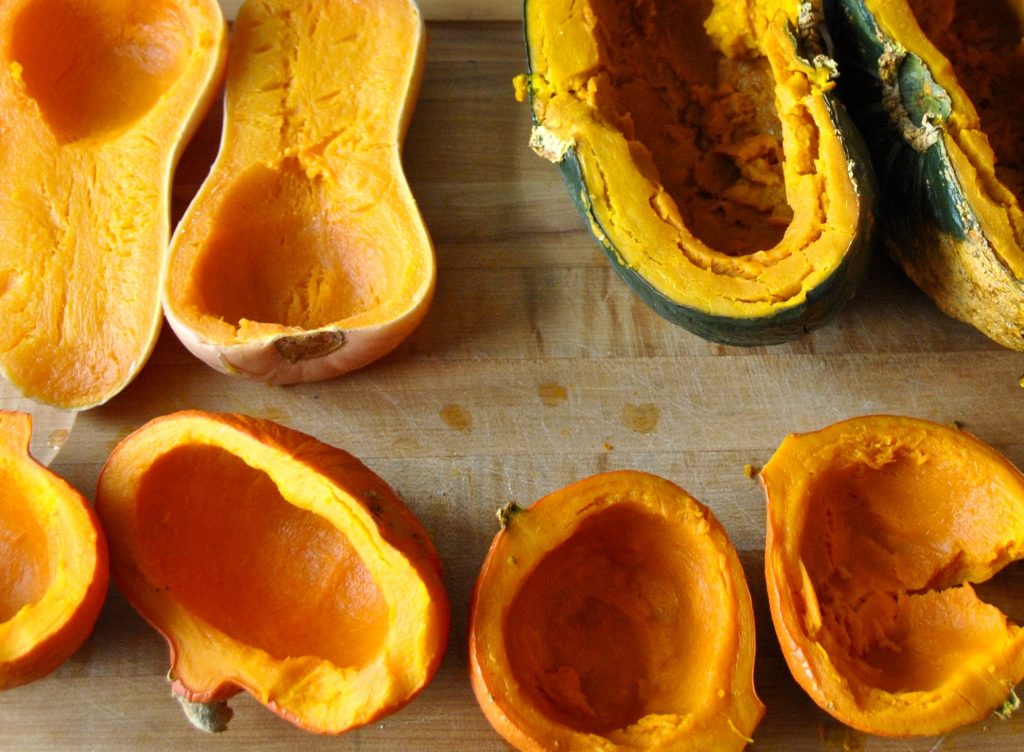 Pumpkins and squash, after their time in the oven! After cooling to room temp I poured off any vegetable water that had accumulated, scooped then mashed the pulp. It yielded almost 2.4kgs!! (about 9 cups)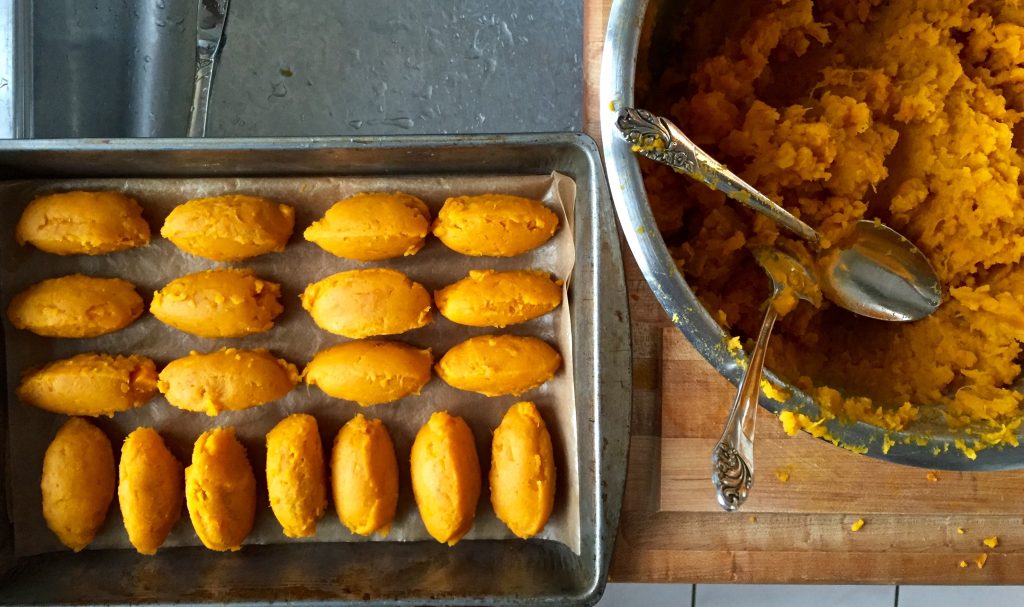 I managed to scoop 19 quenelles. Each weighed about 50 grams. I froze these and can now use them in smoothies. I take them out to thaw the night before I plan on using them.
I know the tinned version is super easy to crank open, and a great thing to have on hand. Do give this a try. I hope you'll enjoy the results as much as I do 🙂