The banana doesn't fall far from the tree in our family. Like her great-great grandmother, great-grandmother, her Babi, her mother, and her aunties, my five year old great niece is no stranger to a mixing bowl. From day one, she and her sister have been part of the action in their mom and dad's, nourishing, good-and-good for you, scent-sational kitchen.
My great niece is new to kindergarten and this month's Show-and-Share was all about recipes. After transcribing the ingredients and directions into her own words, she got to the task of making the pancakes and documented every step. With her younger sister by her side as sous chef, the recipe came together with an abundance of chocolate chips! Rest assured, there was plenty of Canadian maple syrup on the side 🙂
If a five year old can do it (as you'll notice, she's a pro!) so can you! Because I can read "5 year old," the full recipe follows, after the last photograph.
What are you waiting for? Get crackin'!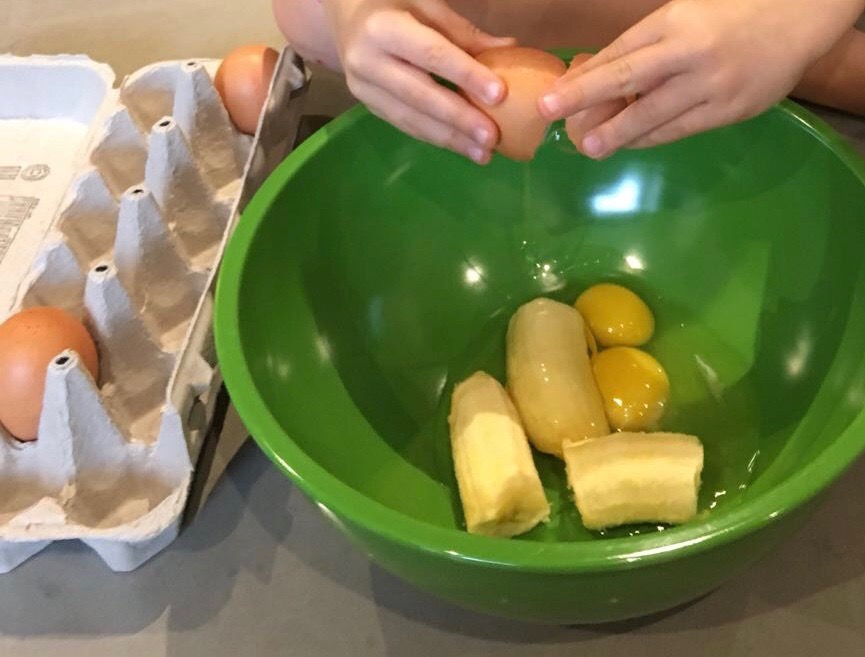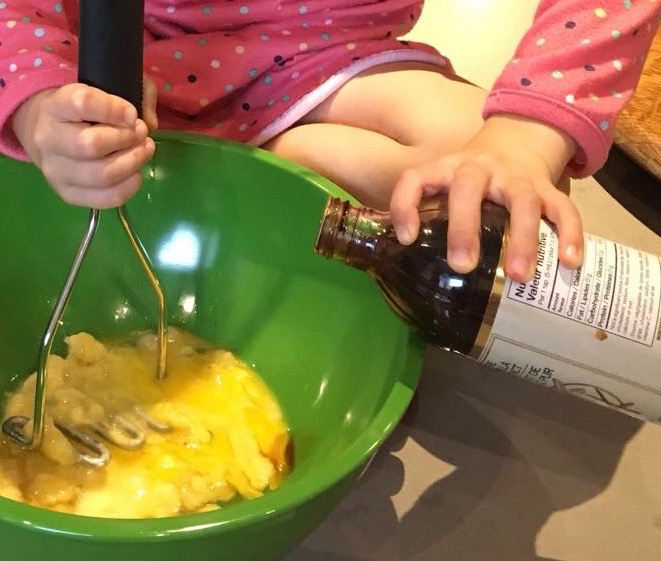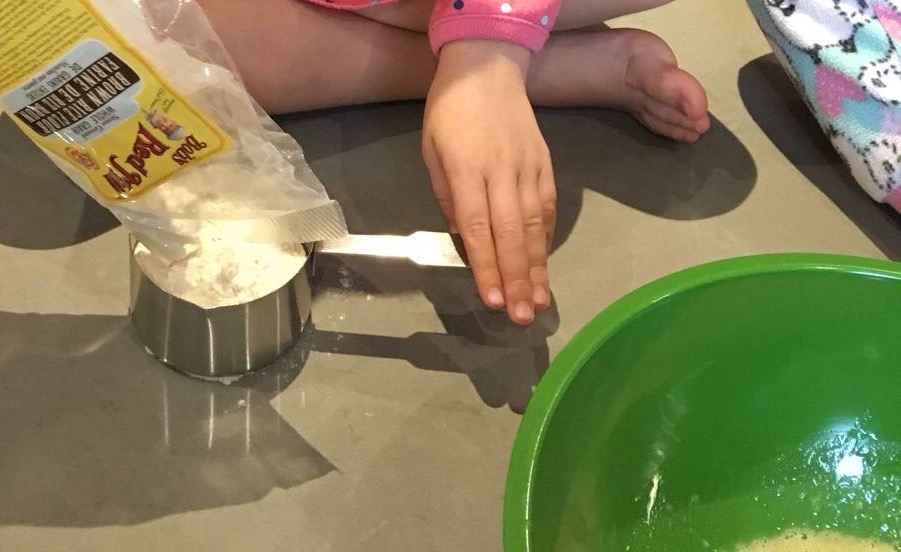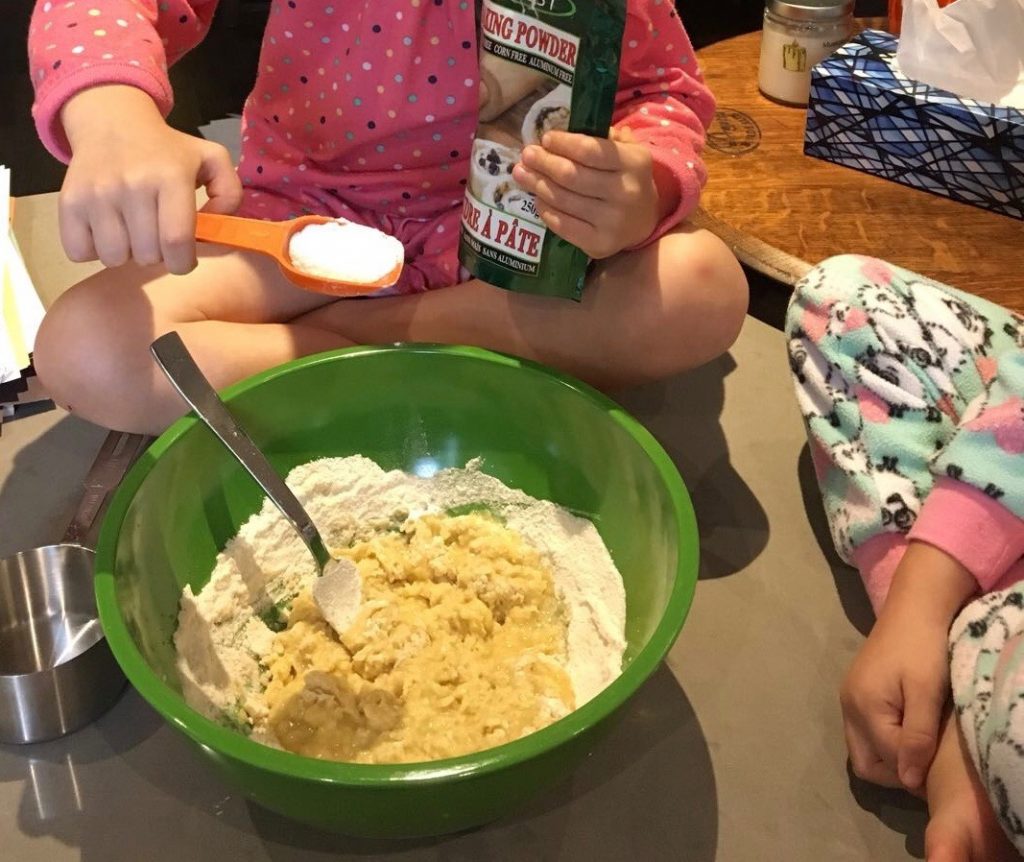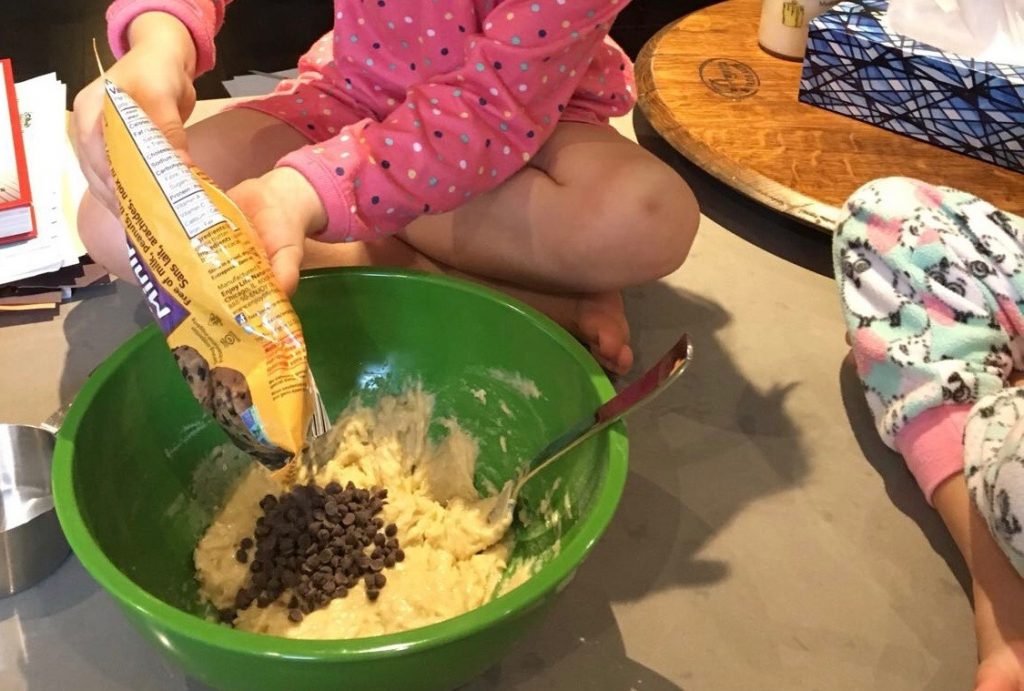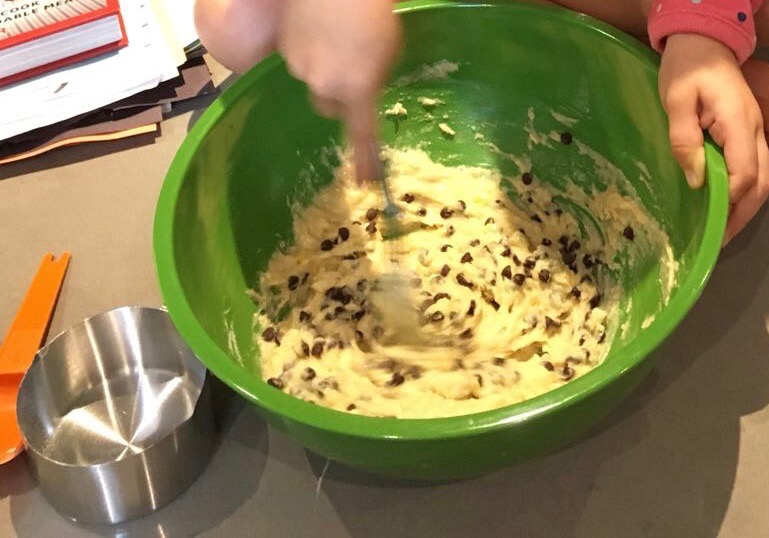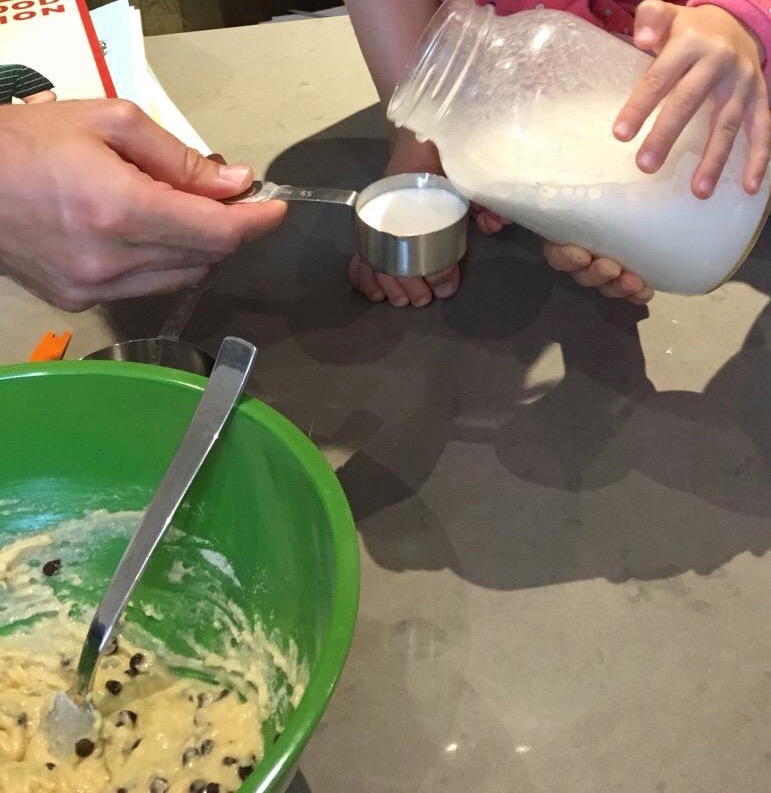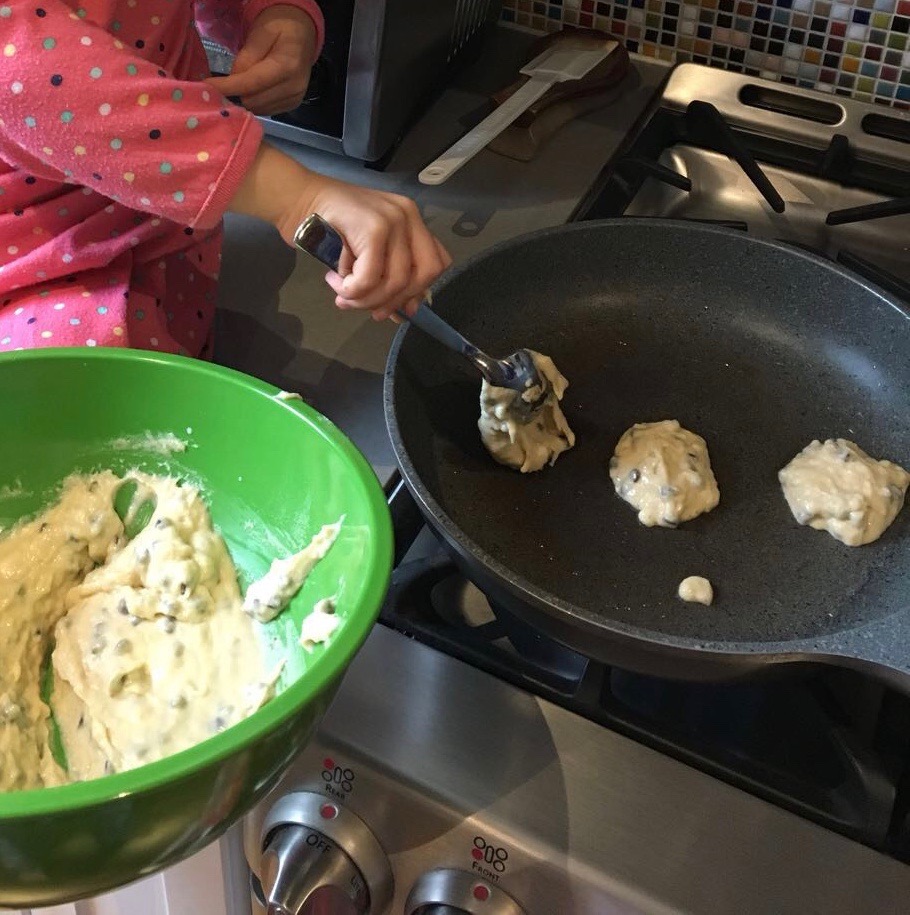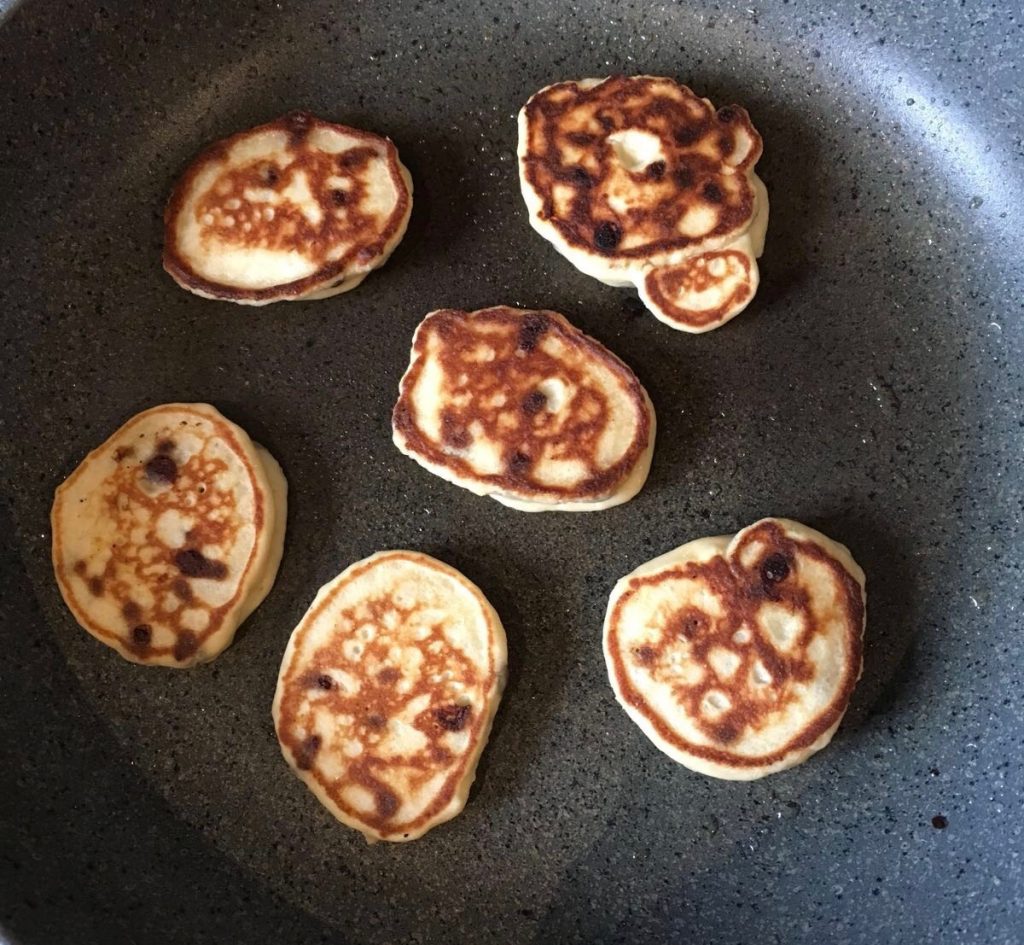 Banana Pancakes
Ingredients
2 ripe bananas
4 eggs
2 cups brown rice flour
1 Tbsp baking powder
2 Tbsp coconut oil
splash of vanilla
1/2 cup almond milk
handful of choco chips or blueberries
Maple syrup for dipping!
Directions
Mash wet.
Mix dry.
Add wet to dry.
Add chips or berries.
Cook on frying pan.
Eat with maple syrup!