Mmmmm Nanaimo Bars… they're in our blood! Mention these in the company of a Canadian and you'll see a smile appear, followed by a look of reminiscence in their eyes, for this is a true taste of all things Canadian. These sweet treats are traditionally served at baby, and engagement showers, family barbeques, birthday parties, Christmas pot luck tables, and… just because!
I've heard a few stories about how and when they appeared on Canadian soil. Some say from the Brits, others, from the Dutch! Nanaimo, BC, claims them for their own and that's good enough for me.
The topic of Nanaimo Bars has come up a couple of times recently. A few days ago my niece sent along this photo showing how her 4-1/2 year old daughter flawlessly navigated her way from Start to Nanaimo Bar! Clever child! And last night, I was chatting with an American friend who has never tried Nanaimo Bars…. In a mild state of shock, I described the bar with enthusiasm in the hope he will be inspired to give them a go!
What I have for you is a recipe I have been making since I could reach the mixing bowls. Growing up, our Dutch neighbour, Mrs.Vandenberg, shared this recipe and I have been making it to much delight over the years. What I have done to the recipe is include a vegan version. What you see in italics, will be the substitutes you can make should you want to avoid butter and cow's milk. You can take this a step further and make it gluten free by using gluten free biscuits, or Graham Cracker crumbs should such a thing exist.
Either way, Nanaimo Bars are one of my all-time favourite sweet chocolate treats. They will knock the socks off any cookie, brownie, or chocolate cake you set beside them. As a bonus, this is a dessert that requires no baking, therefore, no excuses… What are you waiting for? Dive in!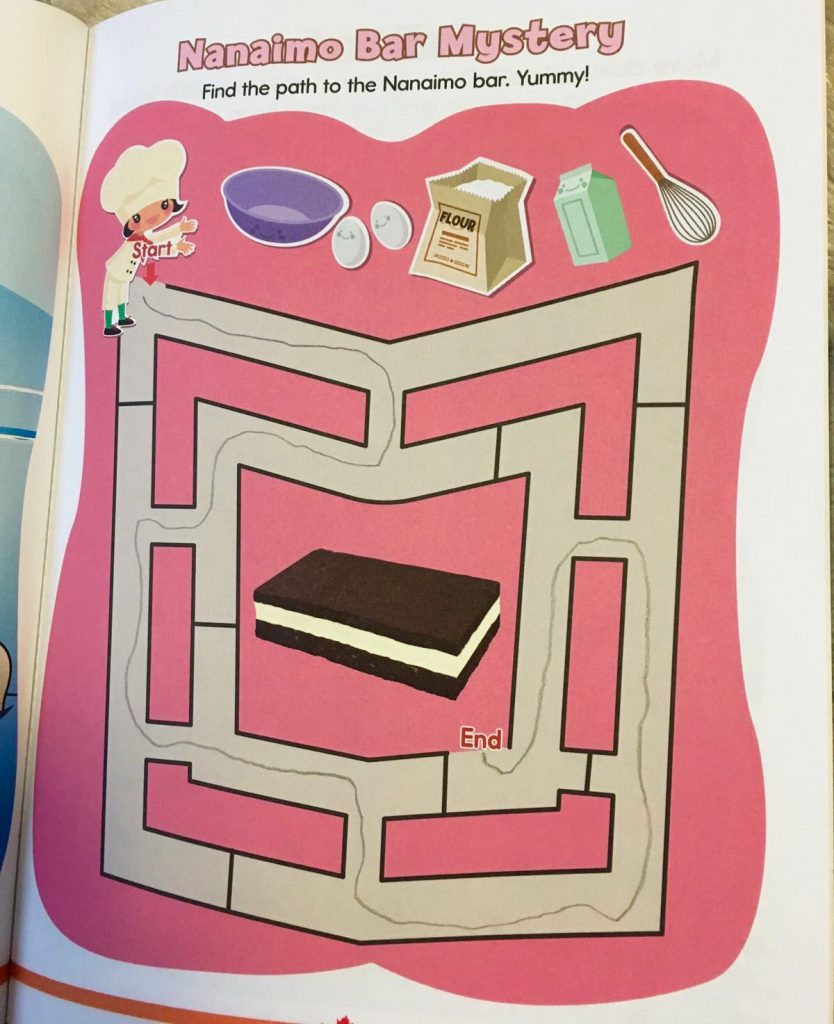 Ingredients for the base:
1/2 cup butter (If making it vegan: 1/2 cup coconut oil)
1/4 cup sugar
5 Tbsp Dutch cocoa powder
1 egg, lightly beaten (vegan:  1 chia egg = 1 Tbsp chia seeds, 3 Tbsp water, mixed together and put aside to gel for about 15 mnutes)
1 tsp, vanilla extract
2 cups graham cracker crumbs
1 cup shredded coconut
1/2 cup finely chopped walnuts
Create the base:
Melt the butter
(or coconut oil)
in a heavy saucepan. Stir in the sugar and cocoa powder until smooth. Remove from the heat and stir in the crumbs, coconut and nuts. Whisk the egg
(or chia egg)
with vanilla and stir this into the butter
(or coconut oil)
mixture. Press this evenly over the bottom of a greased 9 x 13 inch pan.  Chill until set, at least 30 minutes.
For the middle layer:
5 Tbsp room temperature butter (vegan: coconut oil) 
2 Tbsp custard powder
3-4 Tbsp milk (scant) (vegan: almond milk)
2-1/2 cups icing sugar
Create the middle layer:
Beat the room temperature butter
(or coconut oil)
with the custard powder and icing sugar. Gradually beat in the milk
(or almond milk.)
 Only add enough milk to make this layer spreadable. It should be very thick – like a thick peanut butter consistency. Spread over the chilled base and let it set in the fridge, at least 30 minutes.
For the chocolate topping:
150 grams dark chocolate
3 Tbsp butter (vegan: 2 Tbsp coconut oil)
1 Tbsp corn syrup or clear honey
To create the chocolate topping:
Very slowly and over a low heat, melt the butter
(coconut oil)  
and add the bits of chocolate and corn syrup (or honey) and stir together until they are fully melted and combined. Spread this on an even layer over the chilled base and filling and use an offset spatula to smooth it out to the edges.  Store in the fridge until the chocolate hardens (30 mins.) Take it out of the fridge for about 20 mins, run a knife around the edge of the pan, cut into squares and remove the squares from the pan. Use a hot knife and wipe clean between cuts.
This is where it gets interesting…. sometimes, the first, or second, or third Nanaimo Bar doesn't come out in a clean square. Not to fret – taste-testing at its finest – do indulge! When I was younger, my sister and I would eat these a row at a time. I dare you not to. Store in the fridge, or freeze for up to 2 months. They won't last this long, but I thought it politely Canadian to tell you, that, should you take a hockey puck to the head or get distracted by a pack of wild moose or wayward beavers, it is possible to store the bars for longer than 24 hours!