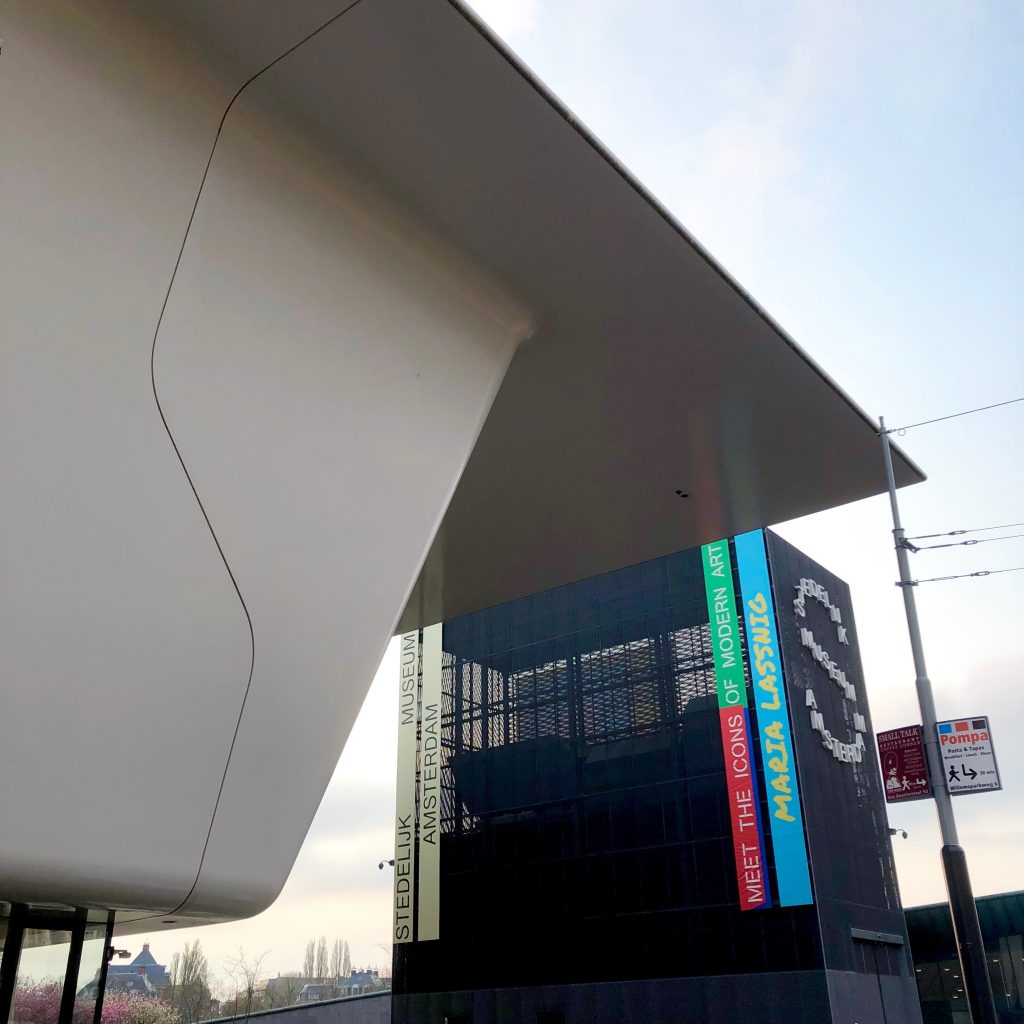 In April, this 17th edition of The Morning Breakfast took place in what has become known as "The Bathtub," Amsterdam's Stedelijk Museum. The backdrop for this breakfast was Maria Lassnig's exhibition: Ways of Being. We were given an introduction to the show, and told about the introspective "body awareness" self portraits of this renowned Austrian artist. After a poetic performance by Adriana Ivanova, and showing of the film Nectar by Danique Jaspers, guests dined on dishes featuring the season's best rhubarb, and then, white asparagus! After breakfast, included in their price was admission to the museum to view the entire collection.
While body awareness was the inspiration for the breakfast, guests were also treated to poetry, art, culture, connection, and as always – great food! If you're reading this before 11 August 2019, include a visit to the Stedelijk to see the work of Lassnig, and enjoy the ample collection at this modern and contemporary art museum.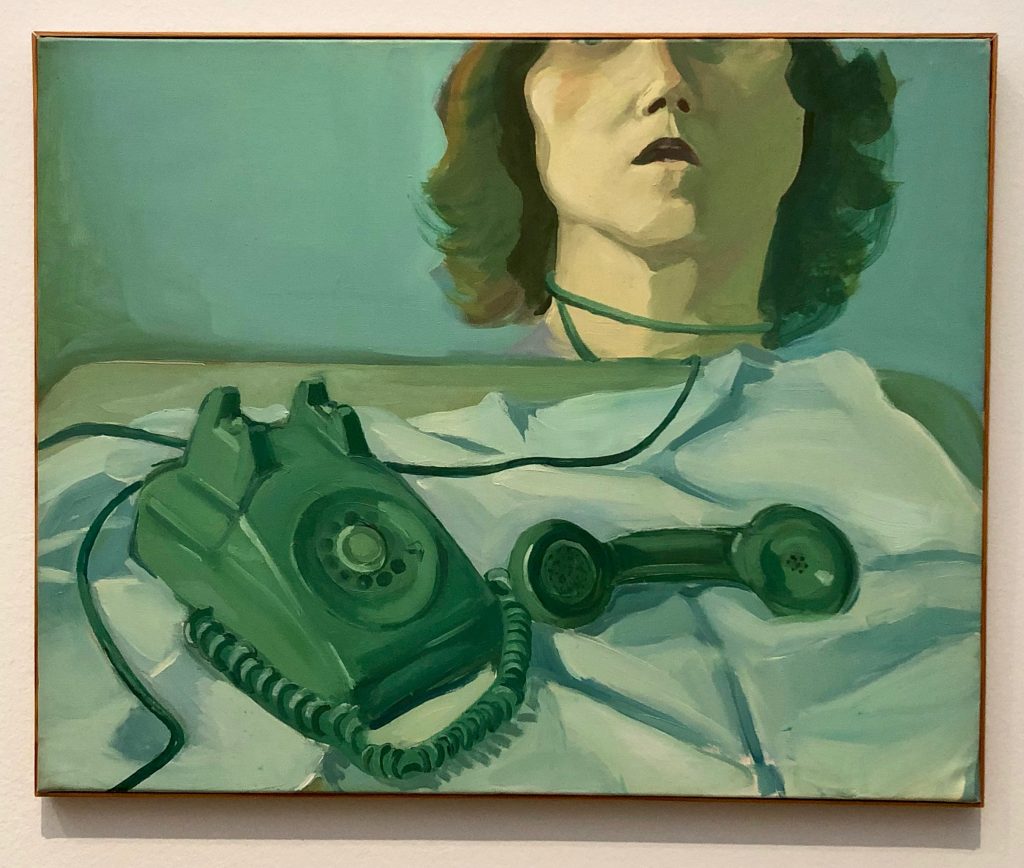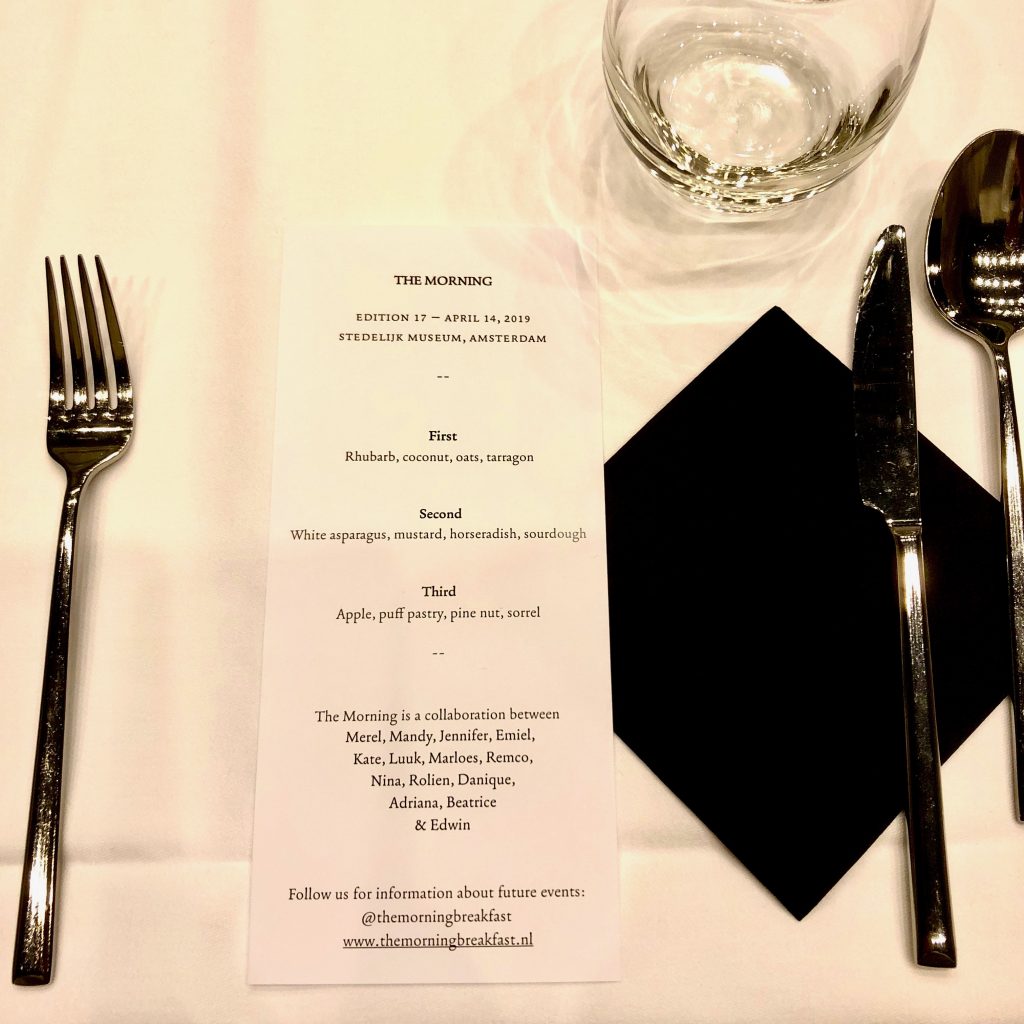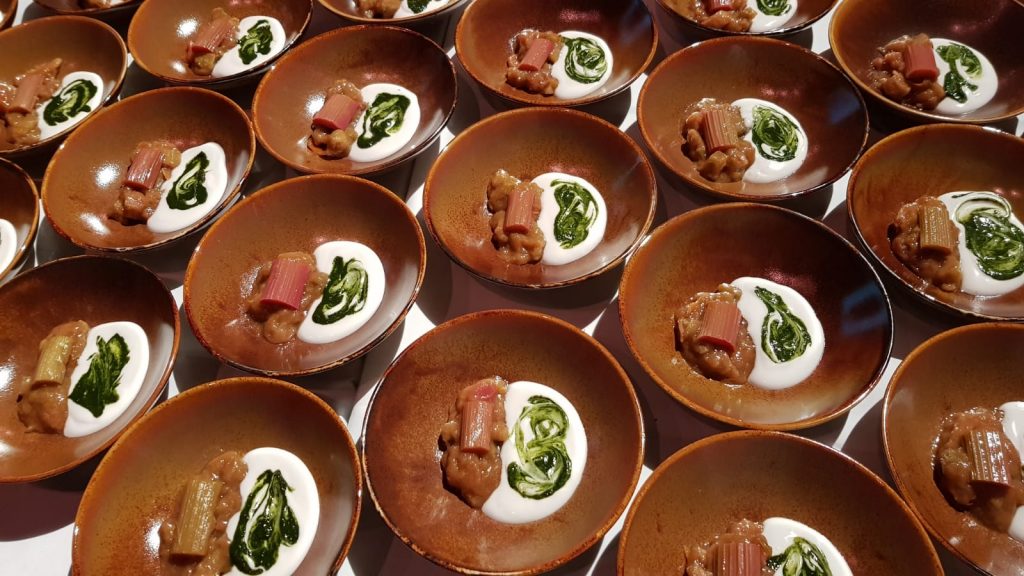 Having worked in notable, Michelin starred restaurants, Amsterdam-based chef, Edwin Sander, is now the founder of Food Creativ and, The Morning Breakfast. Connecting people through food, The Morning Breakfast does just this. These events are built with the aim to bring people together on a variety of platforms: to share food, celebrate the arts, honour the earth, and foster mindfulness. Food Creativ "creates impactful, beautiful, and culinary events tailored to your individual needs."
One of the integral parts of every Morning Breakfast is the idea of sharing the meal with others at the table. Individual dishes are served, and guests are then invited to participate in a family-style meal where main dishes are passed around to enjoy. It is my pleasure to be part of this enthusiastic Tribe: chefs, artists, entrepreneurs, and creatives who gather to make The Morning Breakfast a delicious and memorable experience. Check out the calendar of events, and if you're in Amsterdam when we're next serving up a unique experience, please join us!