Out and about in Amsterdam, I was on a mission to find the flakiest and most French-tasting croissant. Le Fournil de Sébastien Bakery was the top recommendation. I cycled over, stood in line with several other fans, and was finally graced with a melt in my mouth croissant. Abundant with butter, and blissfully light and flaky, this fine pastry tasted like it was flown in fresh from Paris in the middle of the night. By all accounts, magnifique!  The baguette I purchased would have to wait until I got home so I could have it with some grass-fed salted butter from my local organic market.
As it happened, on this same day, on my way home, I happened upon Le Perron at an open market. Imminent, was a taste test. I purchased a croissant, and a baguette. The croissant, I tasted immediately. Had I not just consumed the Le Fournil croissant, this would have been a perfectly acceptable bread pastry. It's light and flaky, and promises on flavour. Texture-wise, it misses a bit of the airy-ness found in a Le Fournil version.  I'd give it a 'very good' compared to Le Fournil's, "Best!"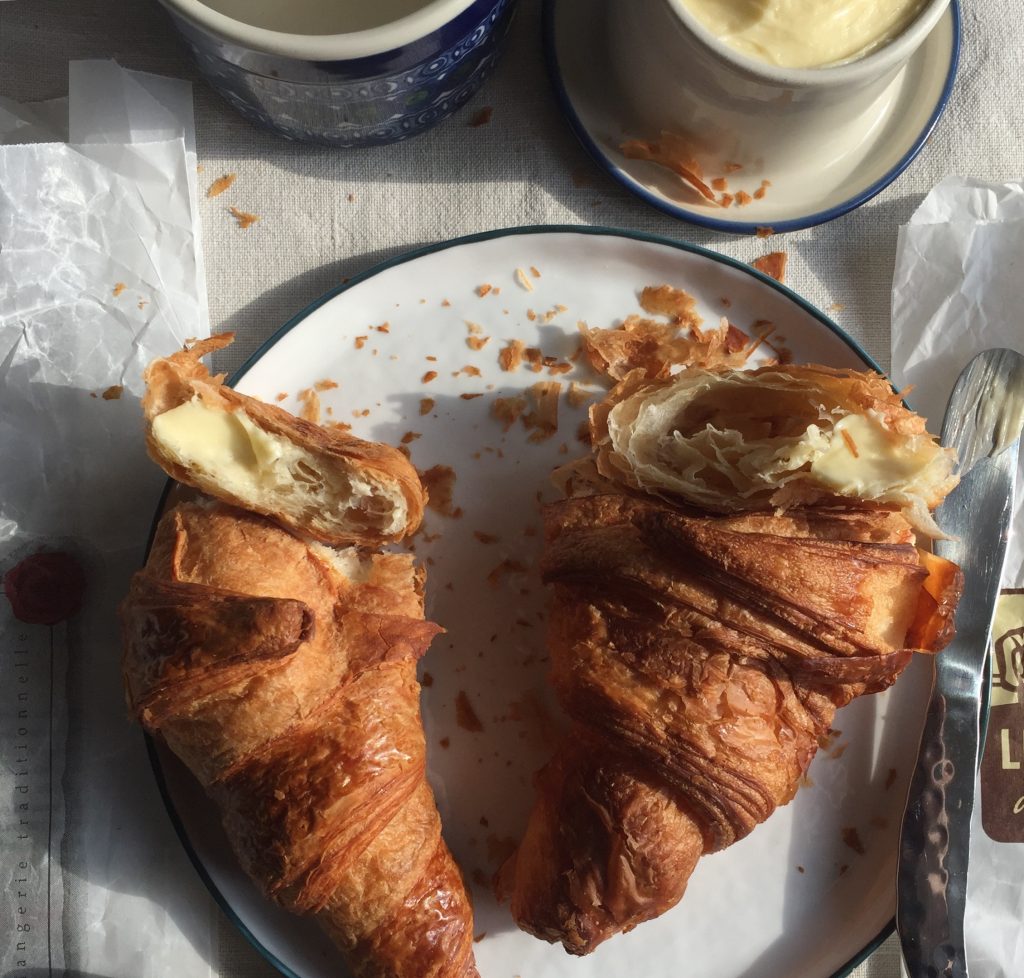 After consuming the croissants!!!, I made my way home. Knowing I would enjoy a baguette upon arrival, I decided to search out some of my favourite salted butter. This ended up being the perfect accompaniment to the French stick, as it were. Delightfully airy, the baguette from Le Fournil was exactly what I had been looking for! Big, airy bubbles, chewy centre, and oh-so-crispy crust! I could hear the sweet melody of the Parisian street accordion in my ears as I blissfully chewed my way through a piece of this little piece of French heaven.  As you can see from the photos, both baguettes look fantastic! However, the edge goes to Le Fournil, for their light and airy, authentic baguette!
My trip to the south-eastern area of the city proved more than satisfactory. Both croissants and bread from Le Fournil, are clear winners in my opinion. The breads and pastries from this bakery bring you directly to Paris in taste and texture. Flaky, airy, crispy, these, daily-made, are the best you'll find in Amsterdam!