In April 2017, I had the pleasure of helping to cater the grand opening of IMC Visana.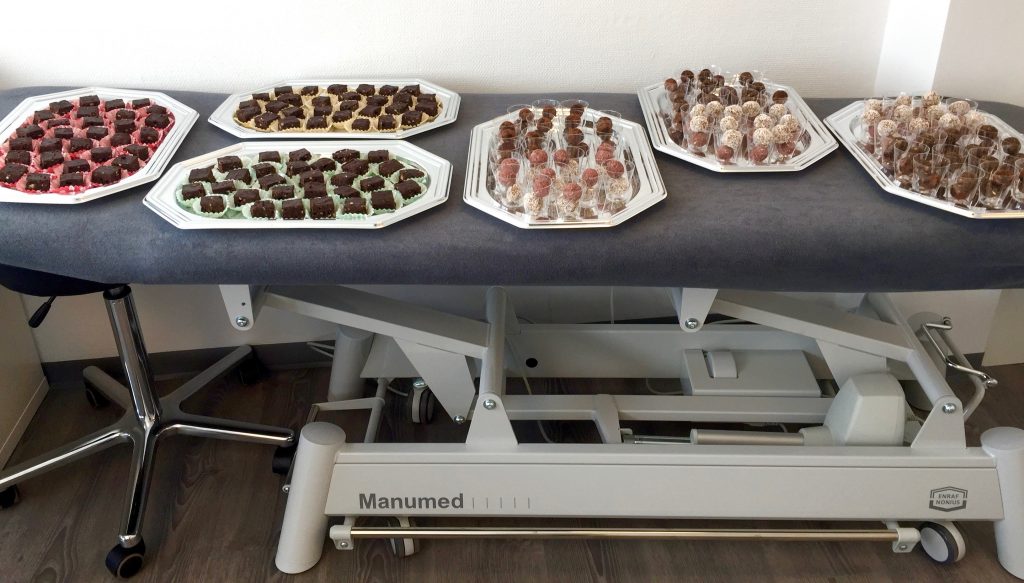 Integral Medisch Centrum Visana, in Amsterdam, is located in the eastern part of the city and is a multidisciplinary centre for health and wellness. My osteopath, Ilona Laarman, and her team of professionals are a varied cast of integrative medical professionals.
Their list of expertise includes:
Osteopathy
Physiotherapy
Acupuncture
Mindfulness
Thai Yoga Massage
Orthomolecular Therapy
Lactation Therapy
Hypnotherapy
At the opening in April 2017, there were 100+ curious guests wanting to congratulate Ilona and her team, as well as learn more about what the centre has to offer. The Well Travelled Kitchen was busy helping out with the catering end and we presented with enthusiasm, four different energy bites: Lemon Coconut, Raspberry Cheesecake, "Snickers" Bar Bites, and Oatmeal Chocolate Cranberry. All were well-received and the Grand Opening did its job: welcomed the masses with gracious hospitality with the goal to educate about providing excellent, integrated healthcare.
This past January 2019, The Well Travelled Kitchen made a return visit to celebrate the continued success of IMC Visana, this time, a trio of nourishing energy bites was gifted to each guest. They went home with: Orange / Date / Coconut Bites; Peanut Butter / Coffee / Chocolate Bites; and Chocolate / Sesame / Brownie Bites.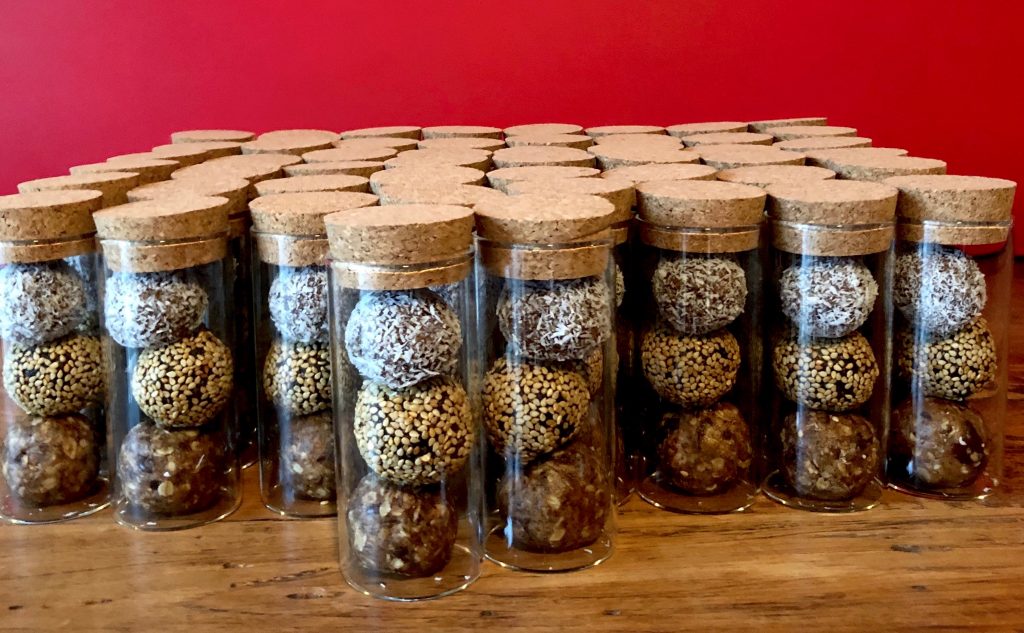 If you are in need of an excellent provider in health and wellness I can highly recommend IMC Visana, and Osteopathy Laarman. Their high quality of care is unmatched!