This Chocolate Cream Pie, stopped me in my tracks. With the list of incredible ingredients, I had a feeling it was going to be good, but oh, my my, it's not good, it's outstanding!
The recipe was recently posted by Meghan Telpner, who is the director of Toronto's Academy of Culinary Nutrition, where I recently completed the Culinary Nutrition Expert Program. In this recipe, Meghan has created a crust that is made with dates, coconut, coconut oil, and two types of nuts: pecans and almonds. The balance works well, and I like that the crust doesn't taste overly date-y. The filling is luxuriously creamy, just sweet enough, and balanced perfectly with coconut and chocolate. I brought it to a friend's house last night and high praise went around the table…. one person even licked their plate clean! 🙂
I chose to add a vegan salted caramel sauce alongside it. I came up with the sauce, literally, 15 minutes before I left the house – that's how easy it is to make!
I made Meghan's recipe as written, and with two modifications: I toasted my almonds and pecans before coarsely chopping them for the base. And, I used two smaller springforms, and a mini loaf pan, because I have two different sets of friends I want to share this dessert with. (The loaf pan stayed at home – chef's prerogative to taste test 😉 )
Please click this link for the full recipe for Meghan's incredible Chocolate Cream Pie. I have no doubt you will agree that it's one of the best desserts you've tasted – it's that good!
If you'd like to make a vegan salted caramelesque sauce to go with, here's how I pulled mine together. I didn't use medjool dates, I used the regular ones that are about the size of your thumb to the first knuckle!
Ingredients
For the sauce:
150 grams pitted dates (just over one cup, about 22 dates)
200 ml almond milk
2 Tbsp maple syrup
1 Tbsp coconut oil
1 tsp pure vanilla

1 heaped teaspoon of sea salt
Directions
Place all of the ingredients in a small sauce pan and heat over medium low, and stir. When the mixture is heated through and starts to bubble, stir for another minute and then transfer all to a high speed blender. Whiz around until it's as smooth as you desire and serve, warm or cool, alongside the pie.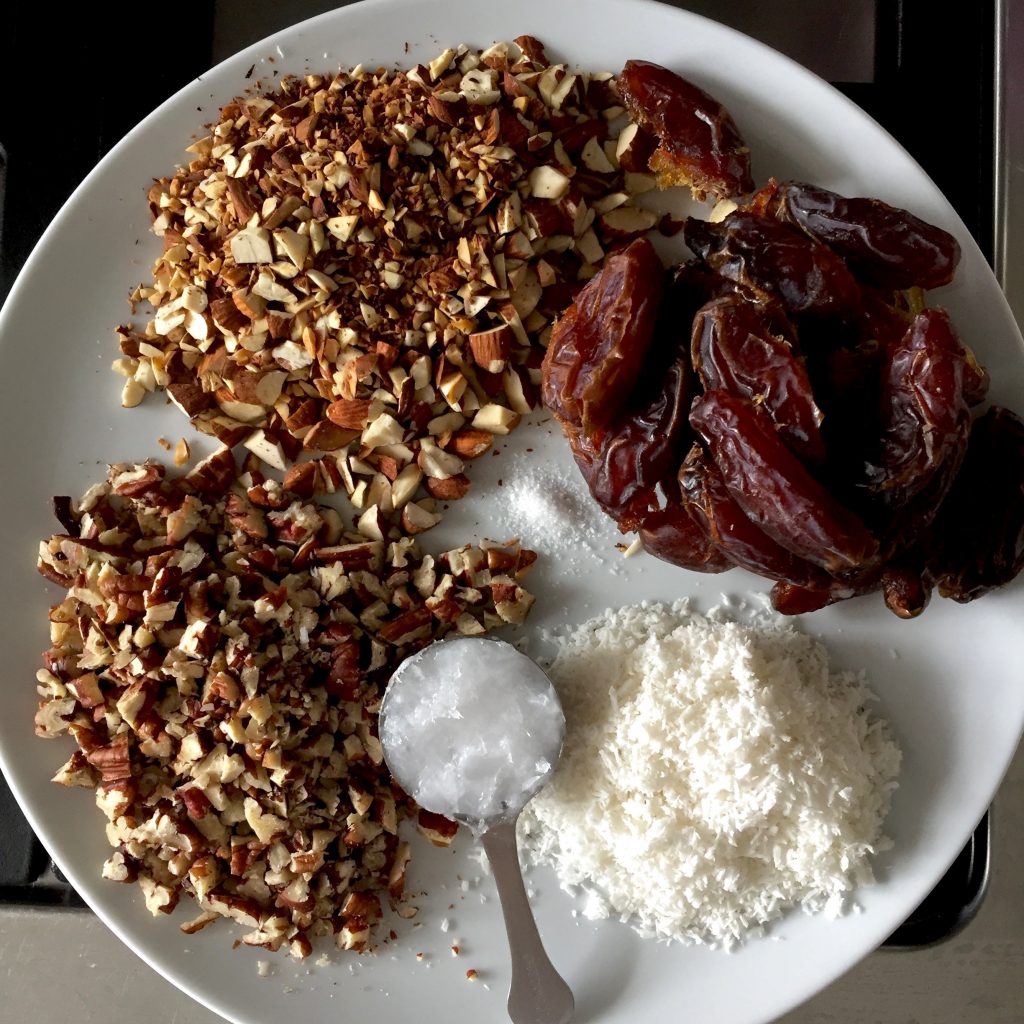 Ingredients for the crust: toasted pecans, almonds, coconut, dates, coconut oil, and a pinch of kosher salt.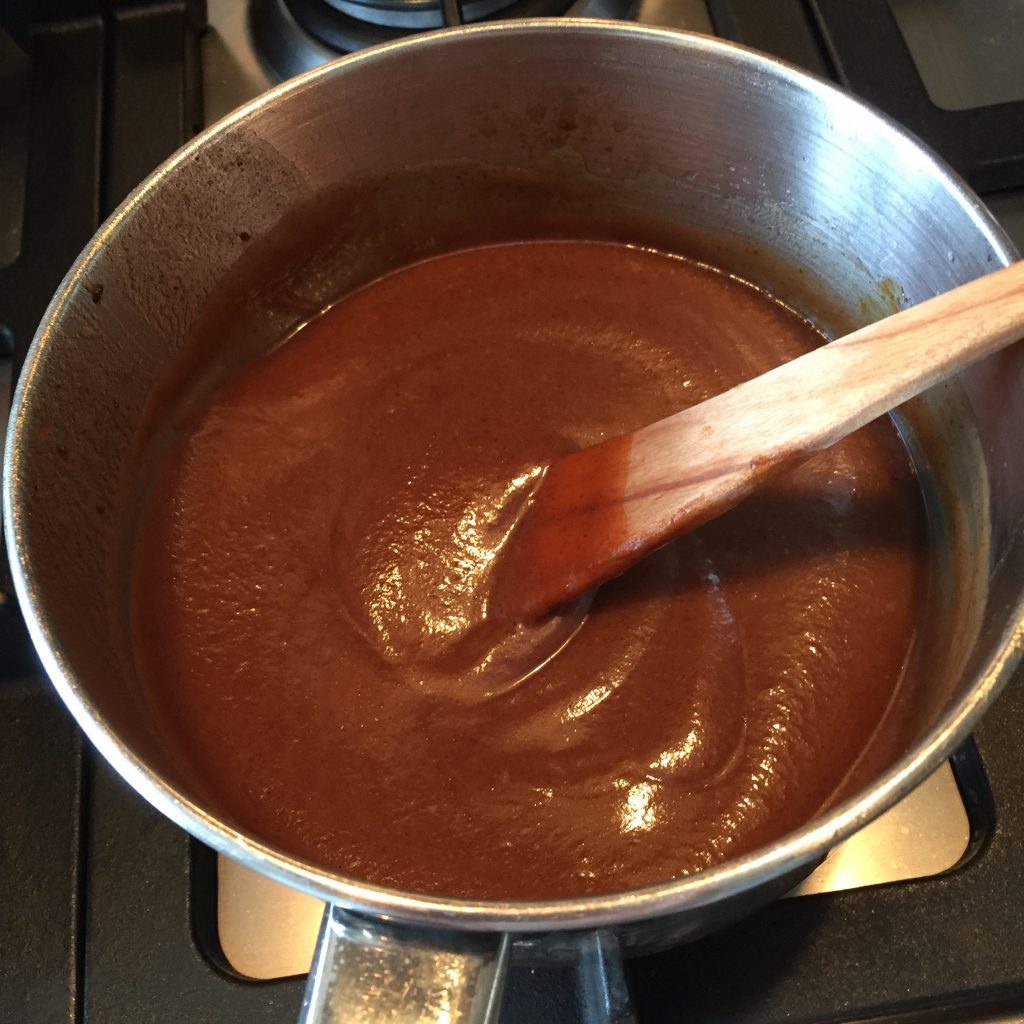 Vegan salted caramel sauce: dates, rice milk, coconut oil, maple syrup, sea salt.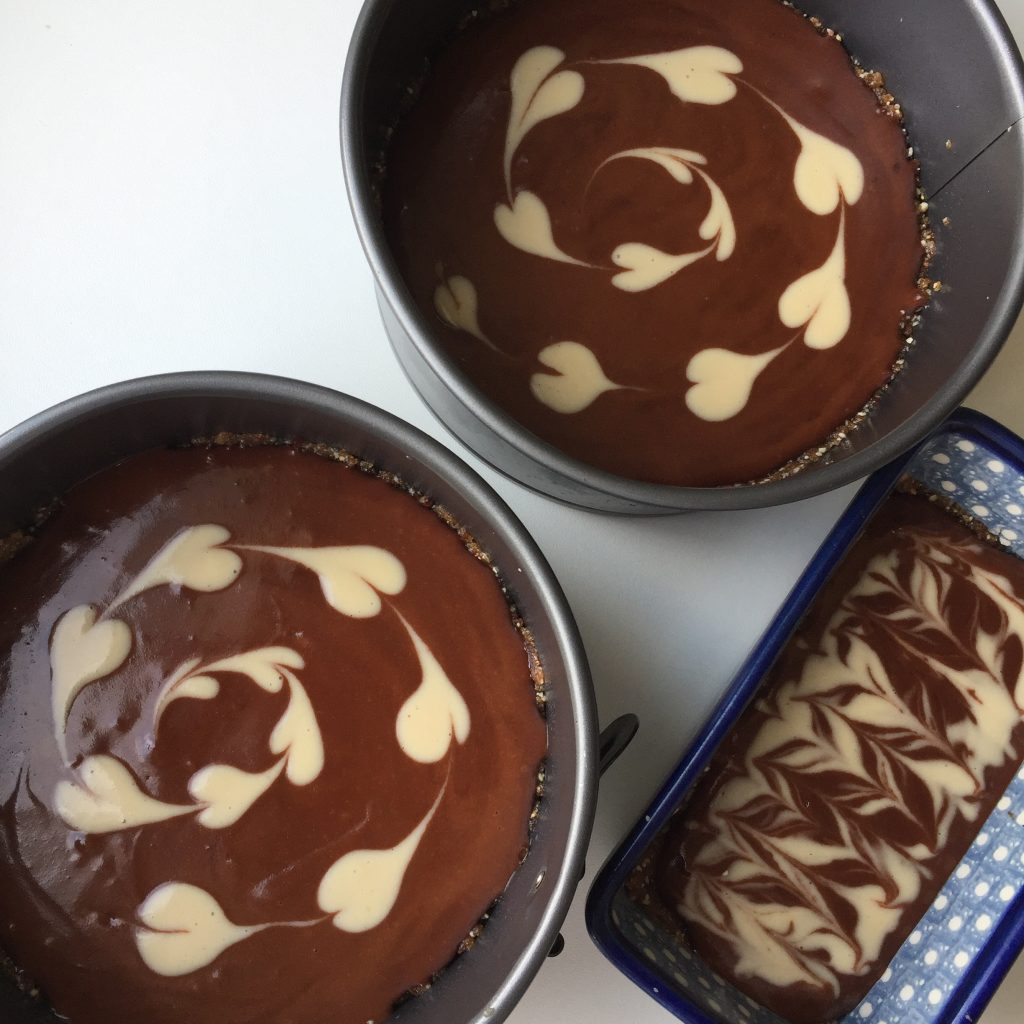 Final product!

Chocolate Cream Pie with Vegan Salted Caramel Sauce